OPEN SESAME! ANKER, HODLER, SEGANTINI... MASTERPIECES FROM THE FOUNDATION FOR ART, CULTURE AND HISTORY
KUNSTMUSEUM BERN, 07.03.2014 – 24.08.2014
Winterthur collector Bruno Stefanini (*1924) established the Stiftung für Kunst, Kultur und Geschichte (Foundation for Art, Culture and History) in 1980. In the 1950s he began purchasing small-format pictures by Robert Zünd. Over the decades Stefanini accumulated an impressive collection of some 8,000 artworks that offers an encyclopaedic overview of the whole spectrum of artistic creation in Switzerland from the 18th to the early 20th century.
The exhibition at Kunstmuseum Bern presented over 140 works by Swiss artists from the collection – some of them for the very first time – with paintings by Johann Heinrich Füssli and Arnold Böcklin, Angelika Kauffmann, Alexandre Calame and Rudolf Koller, Giovanni and Augusto Giacometti, as well as Giovanni Segantini, Cuno Amiet and Félix Vallotton. Further highlights included works by Albert Anker, such as his Mädchen, die Haare flechtend (Girl Platting Her Hair), Ferdinand Hodler's highly complex Heilige Stunde (Sacred Hour), as well as General Sherman's Party by globetrotter Frank Buchser, through to New Objectivity, featuring works by Adolf Dietrich and Niklaus Stoecklin.
The exhibition was arranged thematically so that landscapes, pictures of children, history paintings, portraits, still lives etc. were presented in individual sections. Bringing together both the renowned and the unfamiliar, the show took the public on an exciting tour of Swiss art history.
The exhibition was subsequently showed at the Fondation Pierre Gianadda in Martigny.
Curators: Matthias Frehner and Valentina Locatelli.
Exhibition architecture: Ulrich Zickler.
Exhibition catalogue: Matthias Frehner and Valentina Locatelli (eds). Sesam, öffne dich! Anker, Hodler, Segantini... Stiftung für Kunst, Kultur und Geschichte/Sésame, ouvre-toi ! Anker, Hodler, Segantini... Fondation pour l'art, la culture et l'histoire (ed. German/French). Exh. cat. Kunstmuseum Bern, Berne and Fondation Gianadda, Martigny. 2014. Quart (AO): Musumeci.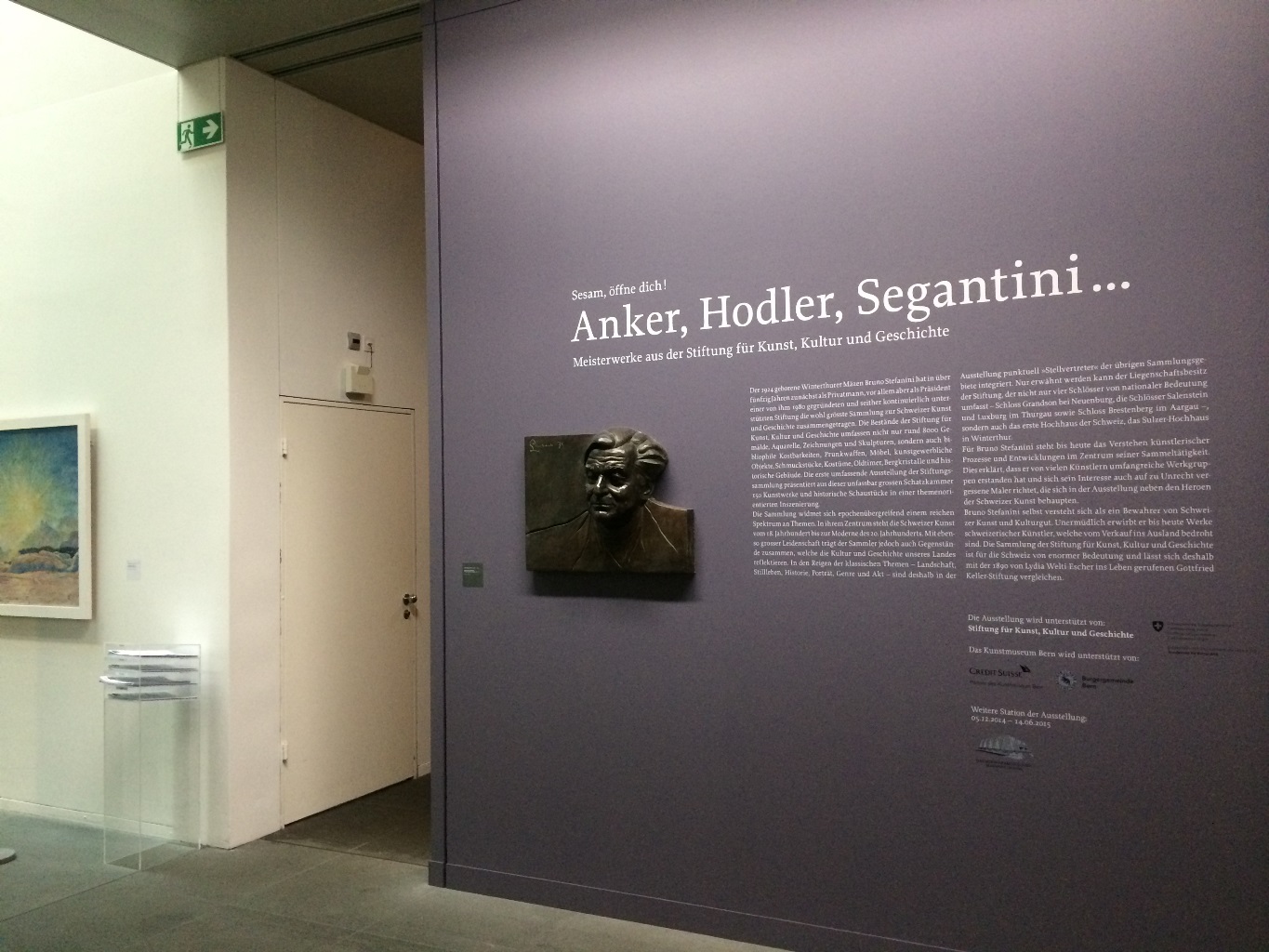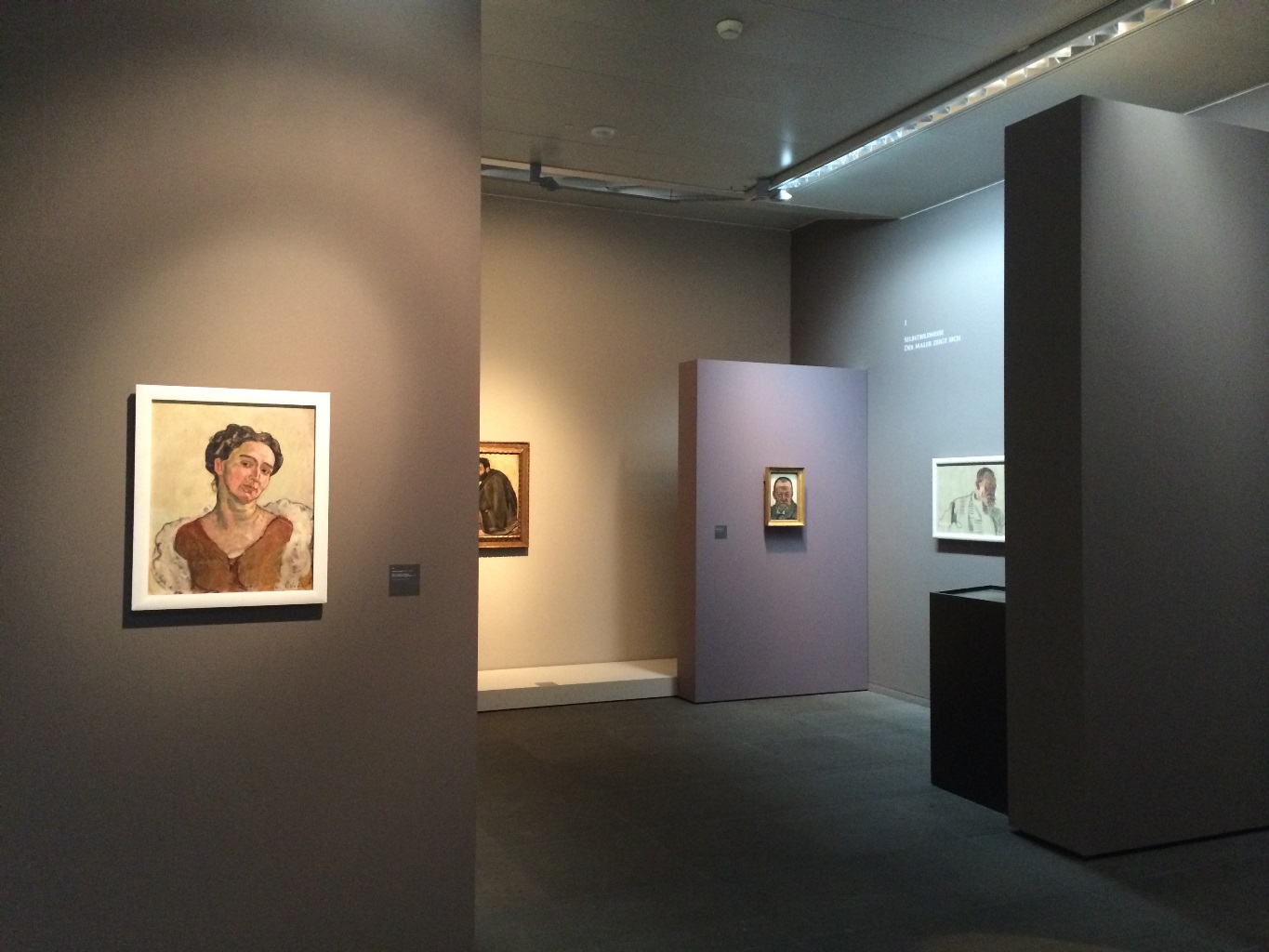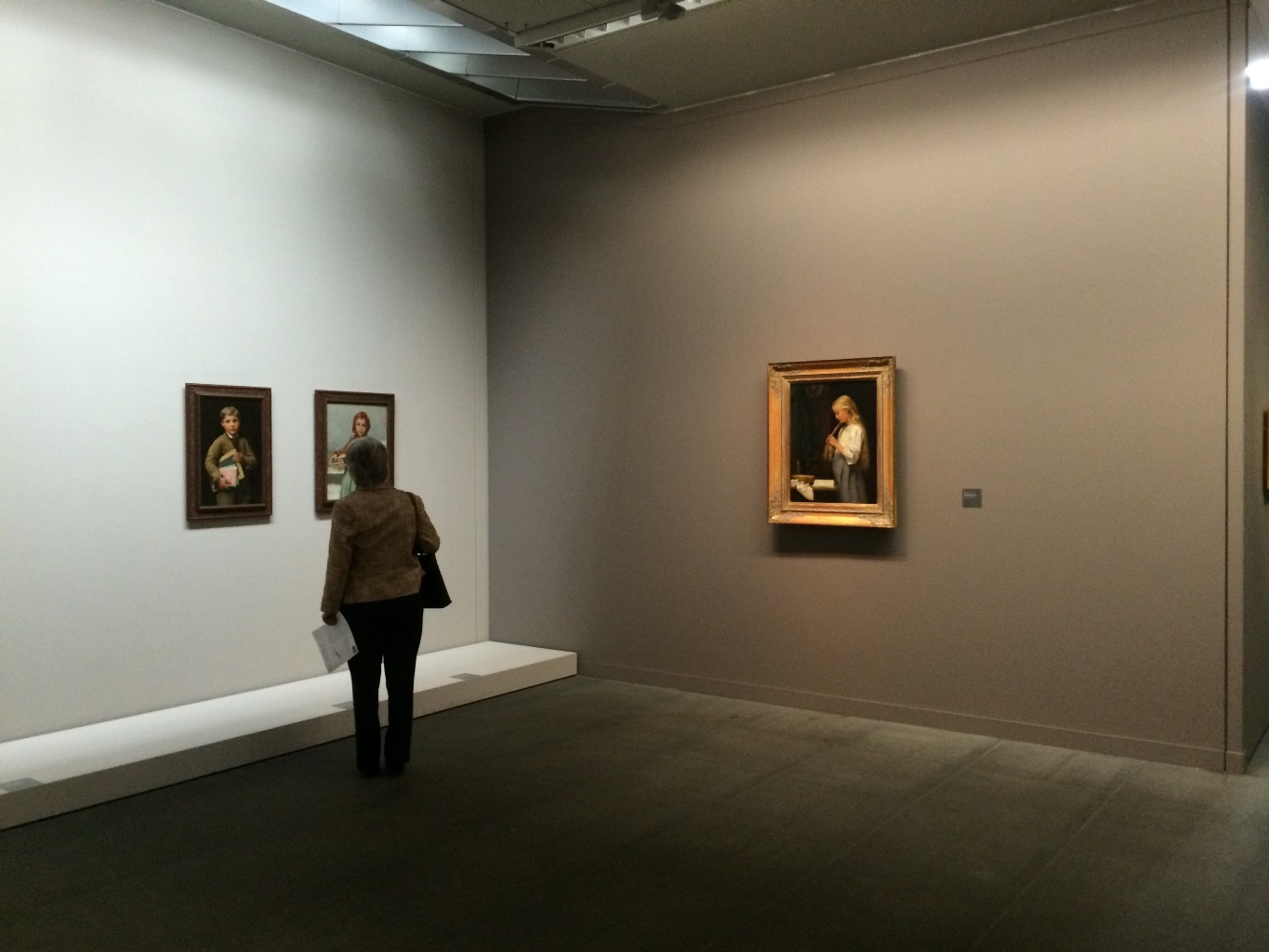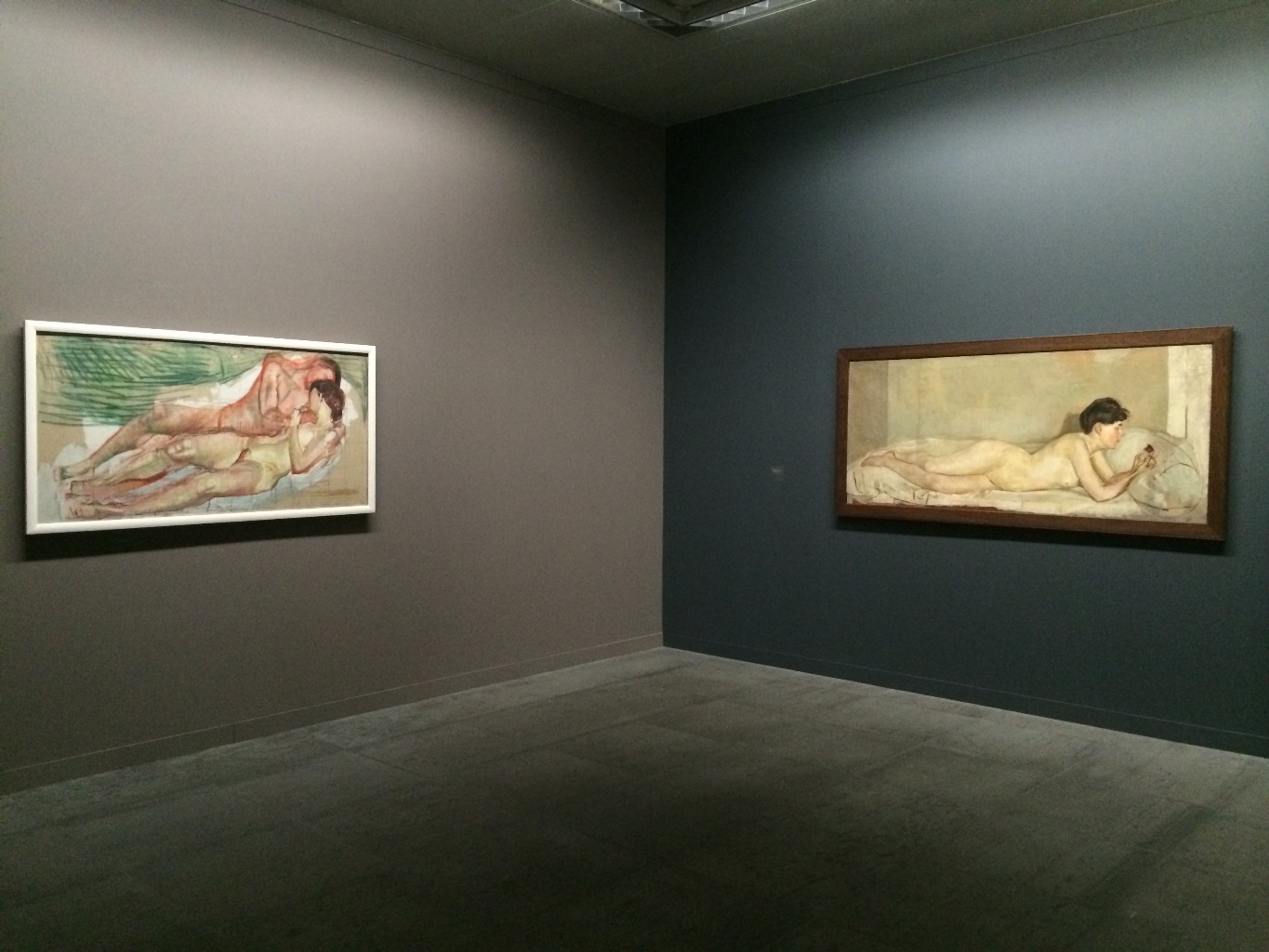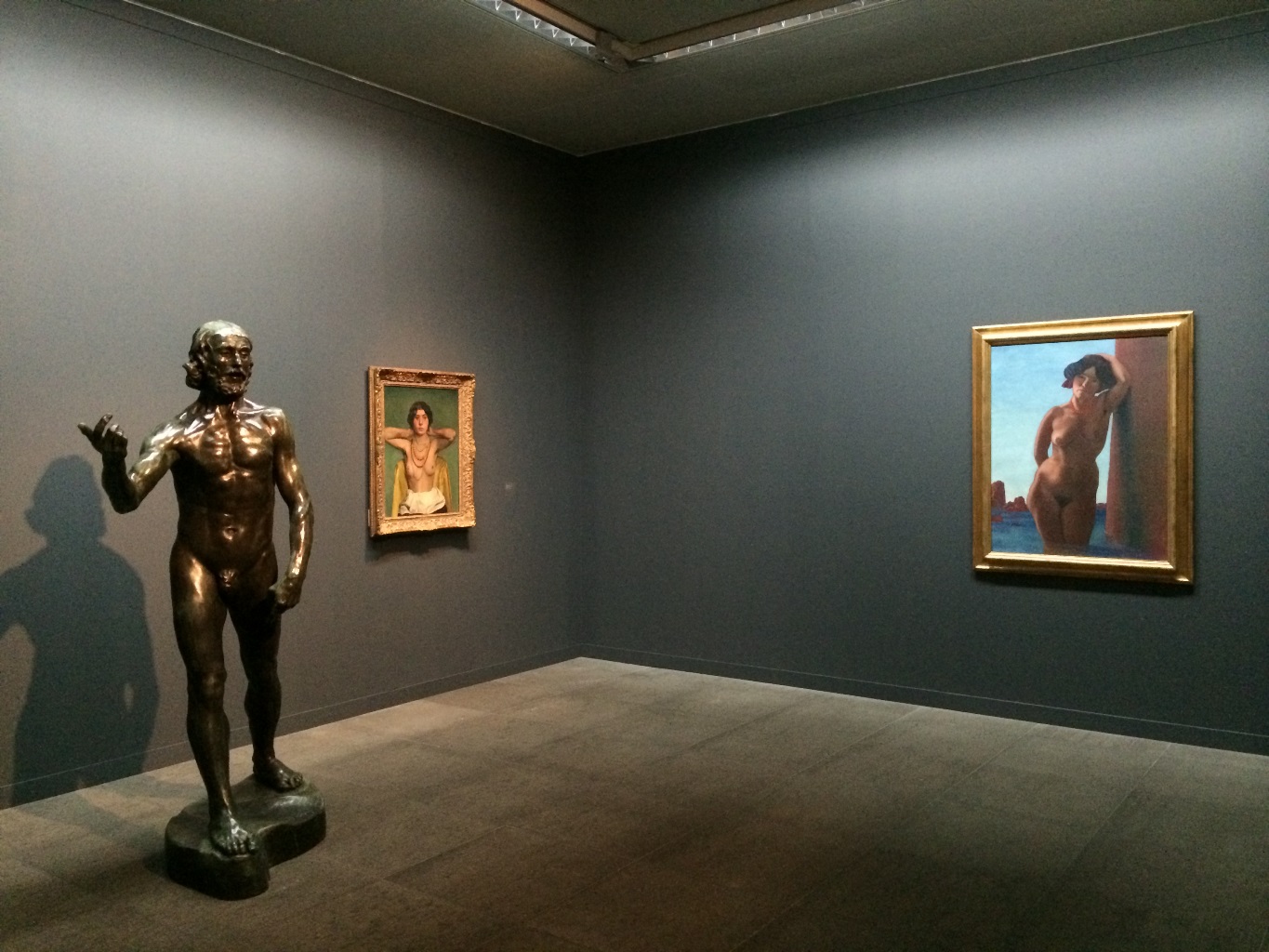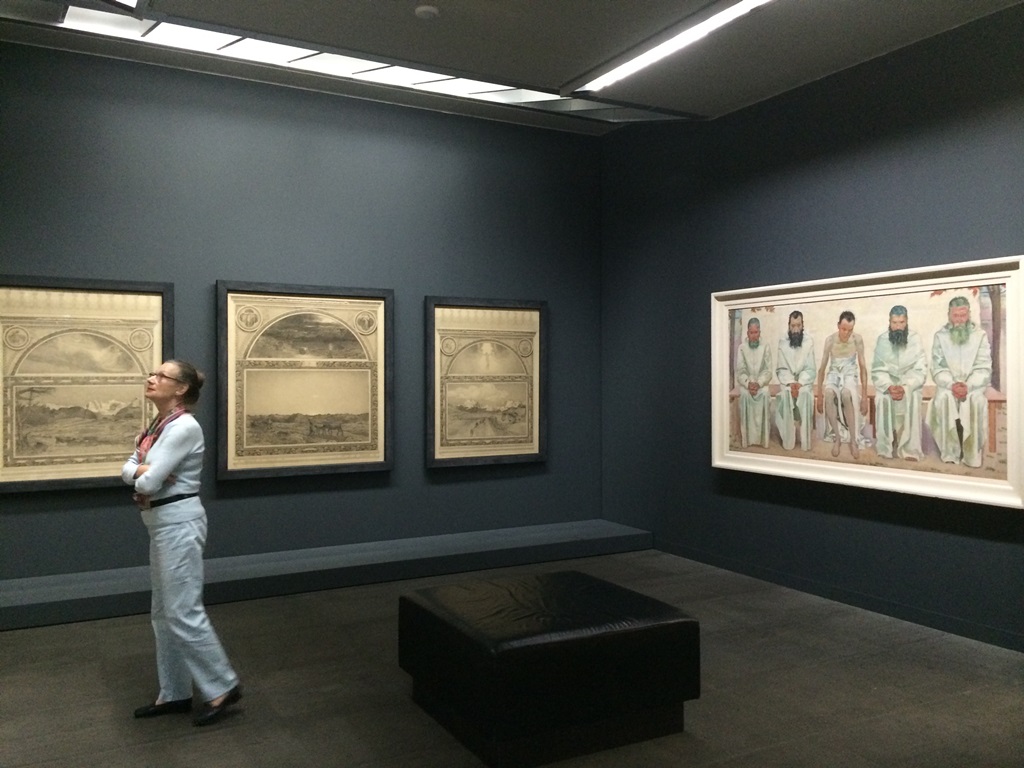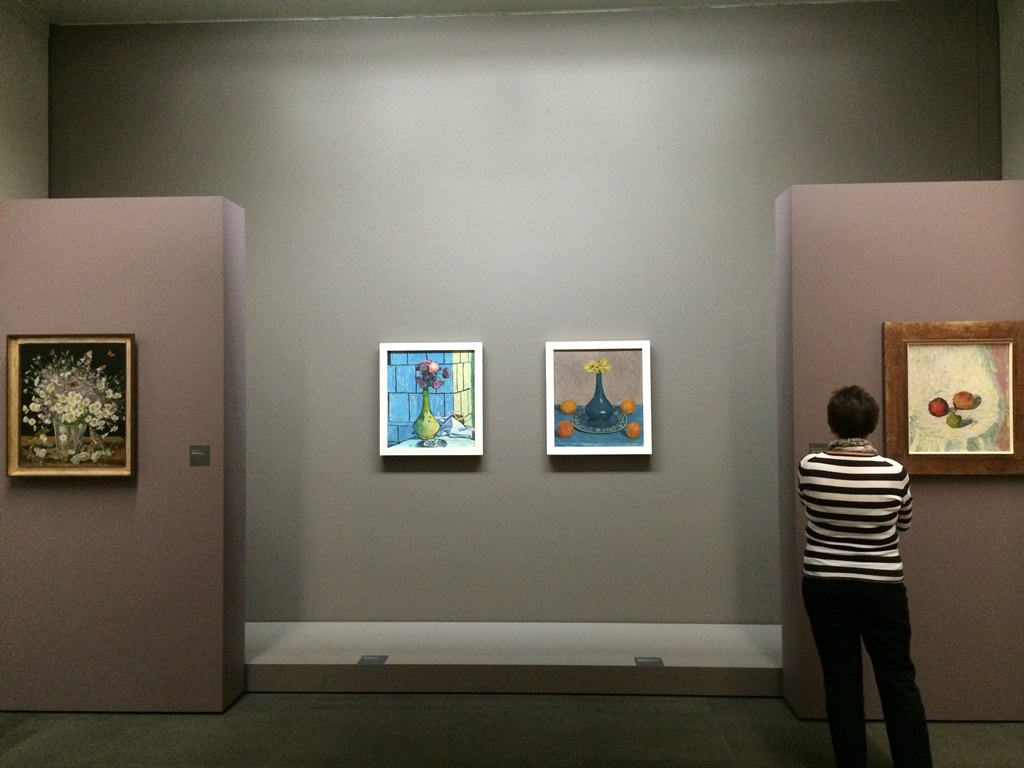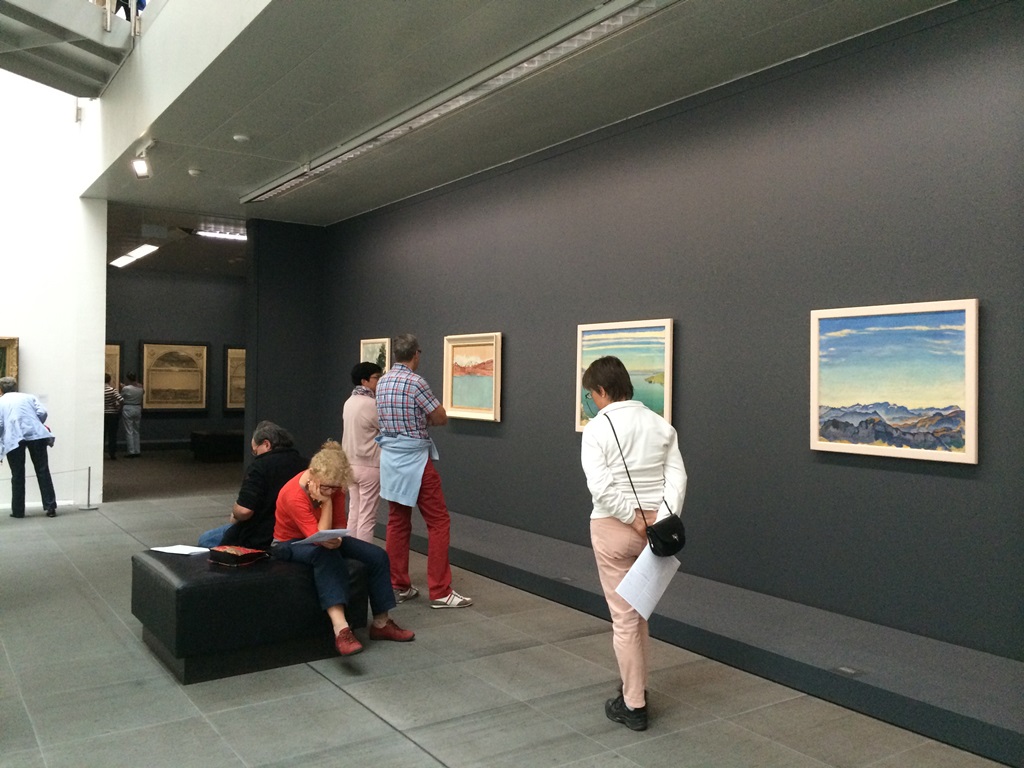 Exhibition Poster by Kunstmuseum Bern. Albert Anker, Schulmädchen mit Schiefertafel und Nähkörbchen, 1878, oil on canvas
Installation views. Photos by Valentina Locatelli